Previous events
Saturday Afternoon Ukulele
Private House Concert, Crown Cove, Corona del Mar, CA
KC Turner Presents Bazaar Stock #8
Bazaar Cafe, 5927 California St., San Francisco, CA
Here we go again. Twelve hours of unmitigated music. I go on at high noon with Jim Bruno and Hobo (buncha hippies). All proceeds proudly go to Music In Schools Today. Eat, drink, be merry, donate lotsa $$$ so kids can have a good music education. Guitars, not guns. Self-expression, not harmful aggression.
Donations to Music In Schools Today
Busking at Fiesta On The Hill
Cortland Avenue @ Bocana, San Francisco, CA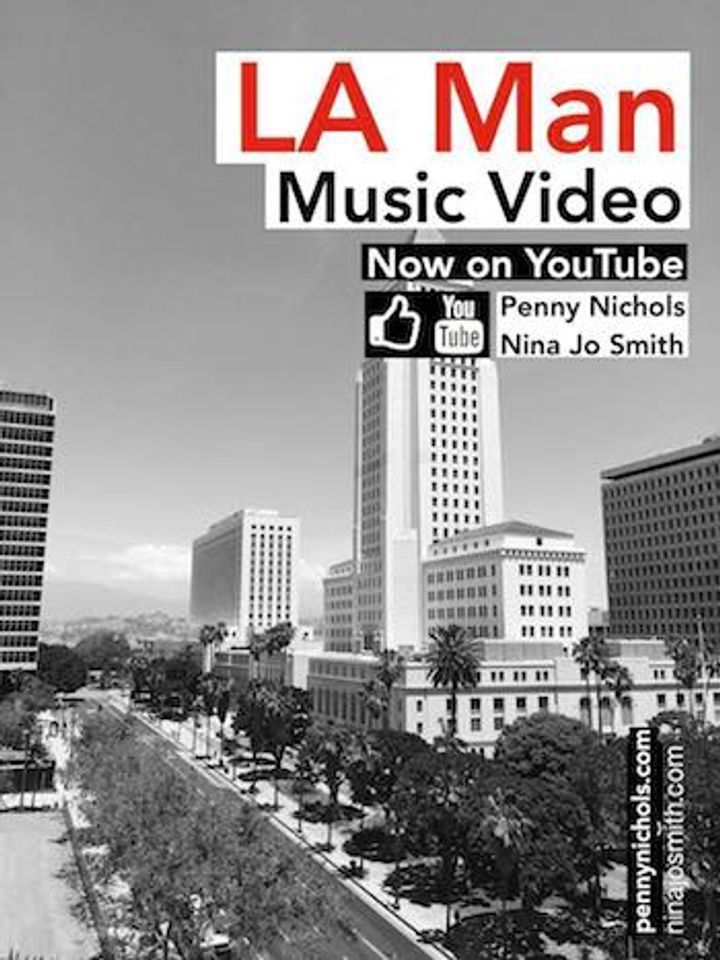 Hello, I'm Nina Jo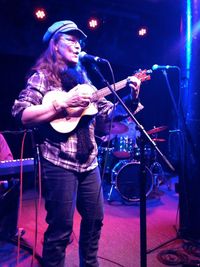 Folk Music To Go
I play guitar and ukulele, write songs and share them in person, on radio and online. 
---
I like a song that goes from the sublime to the ridiculous and back again.
My lyrics are mostly nonfiction because reality is so much stranger and more beautiful.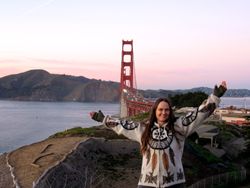 What's New? 
2021. And I'm still here. Whew. That was really something, wasn't it?
Stay tuned for new music. I plan to return to the studio in the fall. 
New Songs
New Recording Project

I'll be working with wonderful Ed Tree in Los Angeles. September will roll around before you know it and my voice will be rehabbed and ready by then. New Songs!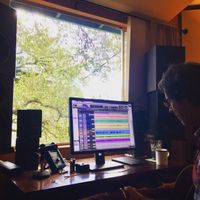 Teaching     
Beginning guitar and ukulele! In person or online. Why not try?      
Here's what one student says:
Nina Jo is wonderful. In addition to being a gorgeous, thoughtful and politically activated singer-songwriter, she is also a patient, nurturing and motivating guitar teacher. Because of an old injury to my left hand and wrist, I thought I would never be able to play guitar in any sort of meaningful way. Nina Jo has not only taught me how to modify my playing to suit my hand, she has also shown me that such injuries do not have to hold a person back. Working with Nina Jo has given me a courage ind inspiration that I did not previously have…and my confidence continues to increase by leaps and bounds all the time. Thanks to her patience, flexibility, and genuine kindness, as well as her energy, presence and wisdom, I am absolutely loving learning to play the guitar! I cannot recommend Nina Jo highly enough.--Sam Whitehouse
Booking
Er, not yet, but think positive.
Peace, love and music, 
LA Man wins Global Music Awards, honored with Silver Medals for Outstanding Achievement in folk and lyrics/songwriting (2016)

I'm a
Standing O Project
artist. Standing O Project is the online community that gives fans a wealth of music & interviews, and supports working musicians with a monthly income. Check it out at 
www.StandingOProject.com
 Watch this short video to see how we can make a difference in the streaming age: https://vimeo.com/179838203
 If you like what you see & hear, and sign up as a fan or artist and please tell them I sent you!

About Nina Jo
I stole my mom's guitar at about nine years of age and taught myself to play from records, the Joan Baez songbook classic folk song book by John and and Alan Lomax. I kept this up for a good long while and started writing songs in high school. PS, I returned Mom's guitar, kids.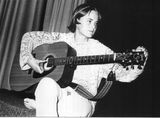 On New Year's Eve 1979 my brother was murdered. For a long time I couldn't even listen to music.  Instead I devoted myself to martial arts, teaching self-defense and other anti-violence activism.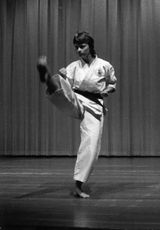 Twenty years later I picked up my guitar again and found I could still play and people wanted to listen. I've been picking and singing and learning ever since.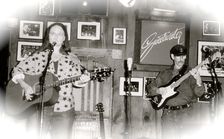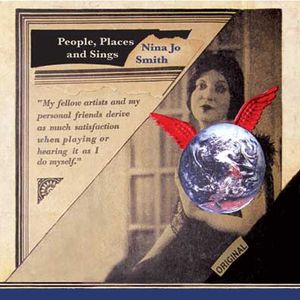 "Nina Jo Smith has written and recorded a seminal folk classic in 'Hey Songwriter'."
"This is what every songwriter feels when the song comes out of nowhere. Sure, we're none of us 'Dylan, Taylor & Prine', but we're fishing in the same stream, just downstream a bit. Produced by Martin Young, with Alan Thornhill on backup vocals, you'll get goose pimples if you've ever wondered where some songs come from."
-–Stephen Foster, "Stephen's Indie Picks"
You can find Hey Songwriter and more on People, Places and Sings on iTunes, Amazon.com or CDBaby and buy the CD or album download from me at any live show.