I'll be playing songs and reading poems from my new album (in progress). You'll get backstories!
Nina Jo Smith likes to eavesdrop. She spins stories from kitchen confessions, snatches of café conversations and epitaphs from headstones in small town cemeteries like the one she grew up by. She imagines what her underground neighbors might be saying.
Nina Jo is a deft and rhythmic fingerpicker on both guitar and ukulele. She spent the last two years reclaiming her voice after an illness left her lungs scarred. 
On her forthcoming album she lets her scarred lungs fly free. Delicate and tough—just like her songs. And while you might hear a lot of songs in a day, you'll wake up in the morning humming hers.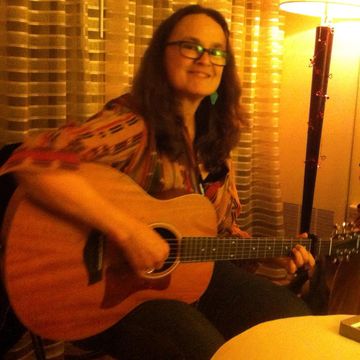 Hear more of my story on KALW radio. http://www.kalw.org/post/hear-here-meet-nina-jo-smith-0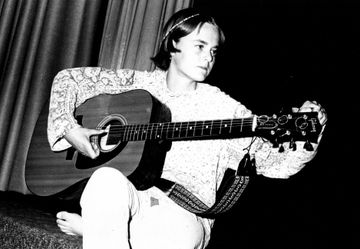 Lee Mallory was a BMI songwriter, international recording artist, former member of The Millennium band and early touring casts of HAIR!
Lee was a beloved member of San Francisco's songwriter community. The city proclaimed Lee's 60th birthday, January 10, 2005, Lee Mallory Day. Lee succumbed to liver cancer/Hepatitis C on the vernal equinox of that year.
Words and music by William G. Mallory (aka Lee Mallory): Lee's work was first published by Acuff Rose, then Sony/ATV; final works by Redwood River Music.
Lee's archives are housed at Redwood River Music. Some photos from the archives: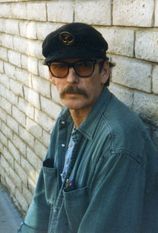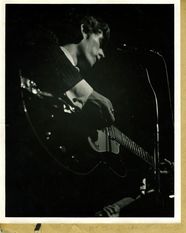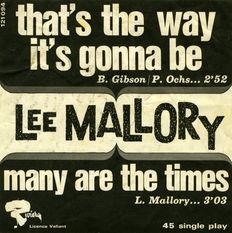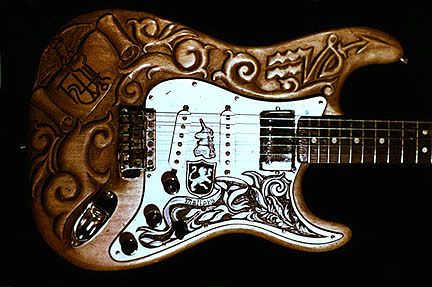 ------------------------------------------------Biography by Jason Penick
An introspective folkie with an innate desire to rock, [the late] Lee Mallory is one of the great troubadours of his era. Born to cab driver parents on January 10, 1945 (Capricorn), Lee was raised in Berkeley, California. He first picked up the guitar at the age of sixteen, and by nineteen he had begun playing local venues like The Coffee House and Confusion in the North Beach area of San Francisco. In 1965 Lee journeyed to Greenwich Village in order to sing and play alongside folk musicians like the Lovin' Spoonful (whom he opened for at their first gig at the Cafe Bizarre). After spending time in New York, Chicago and Boothbay Harbor, Maine, Lee ventured back to California later that year. It was at Claudia Ford's La Habra home that Lee would first meet the man who would help guide his early career, Ford's boyfriend Curt Boettcher. Lee and Curt's first evening together was apparently a prolific one, as the duo penned four songs that night including the gorgeous "Forever". When Lee explained to the young producer that he was in town looking to get something started musically, Curt suggested that Lee accompany him back to Hollywood, and the rest is music history.
Much of Lee's early musical past has remained largely undocumented. Many fans of The Millennium are not aware that Lee was already a prolific writer by the time he met up with Curt. Some early Lee Mallory compositions include "Better Times", which was recorded by The Association for their Boettcher-produced debut album. Though The Association would ultimately pass on "Better Times", the song was picked up by another band named The Brothers Cain (Acta 810), who recorded what some consider to be the better of the two versions. Another one of Lee's early songs, "Sing to Me", was given to the popular vocal group The Clinger Sisters for an unreleased, Curt Boettcher-produced single in 1966. In between penning songs, Lee was building up his chops by jamming with the Our Productions House Band and was starting to lay down some of his own tunes in the studio. Lee's early recordings had a style all their own; a sparkling brand of modern folk music, infused with a groovin' rock backbeat and topped off with a dollop of majestic, Boettcher arranged vocal harmonies.
(excerpt, expanded biography available in the downloadable album sleeve for Many Are The Times.)
----------------------------------------------------------------------------------------------------------