Previous events
Bazaar Cafe, 5927 California St., San Francisco, CA
Here we go again. Twelve hours of unmitigated music. I go on at high noon with Jim Bruno and Hobo (buncha hippies). All proceeds proudly go to Music In Schools Today. Eat, drink, be merry, donate lotsa $$$ so kids can have a good music education. Guitars, not guns. Self-expression, not harmful aggression.
Donations to Music In Schools Today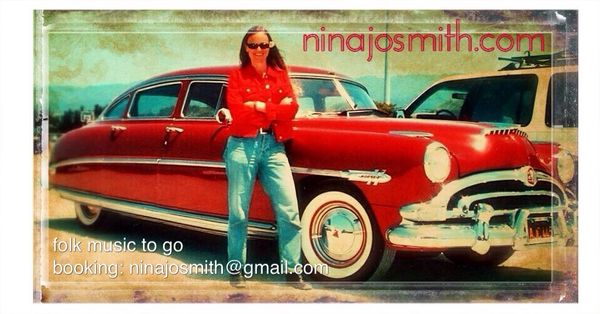 To book Nina Jo Smith for your venue or house concert, please email booking@ninajosmith.net
House concert hosts, we will gladly work with you to make your house concert the safest, most wonderful experience possible for you and 20 - 30 of your closest friends! Outdoors is best, these days.